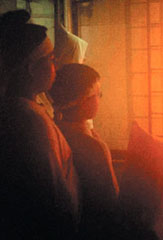 Cremation
The Chinese are very conservative about the idea of keeping the whole body and they believe that the ancestors should bury in grave yard. Time has changed. In recent years, people no longer insisted in keeping the whole body. With the changes in social attitude and the declining land supply, cremation has become a popular burial method. An average of 40,000 people died in Hong Kong each year and 90% of them have chosen cremation.
Set a date for cremation
If you decide to arrange for cremation, you are required to select a funeral shop first. The shop will help you to apply for the date of cremation from Food and Environmental Hygiene Department. You are also required to obtain the death certificate and cremation permit for the application.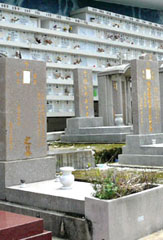 Burial
Burial is a tradition ritual for Chinese. However, Hong Kong is short of land for burial, it is hard to find the suitable land unless you own the land in the New Territories or private grave yard. Otherwise, you have to submit your application through government.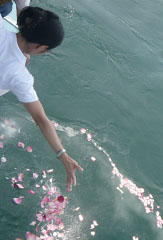 Burial at Sea
With the growing numbers of advanced ages, the demand for the funeral services in Hong Kong is increasing. The demand for niches in Hong Kong is in short supply, therefore burial at sea have become popular. You can apply to the Food and Environmental Hygiene Department with all related documents.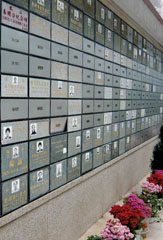 Burial in Garden
The demand for columbarium and land in Hong Kong is in short supply, and burial in garden becomes more popular. You can apply to the government to scatter the ashes of the deceased in the designated memorial garden. Family members who wish to apply for the burial can apply to the Food and Environmental Hygiene Department with the said charge.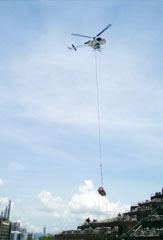 Burial by Air
Burial by air is a rarely used in funeral service. Our company has arranged once in Tsuen Wan for the customer. The application is more complicated. The sites must be a legal burial site and need to file the document with Civil Aviation Department, Police Station and Cemetery Department.
Funeral Service in Hospital
In recent years, small families do not want to disturb their relatives and friends, therefore they would like to arrange simple and small scale of funeral ceremony. You may arrange the simple ceremony in the hospital mortuary. Some hospitals are required to submit document to apply for the use of the Farewell Hall. Some hospitals are not allowed to hold traditional ceremonies using Taoist priests, because it will create a lots of smoke. Family members are advised to contact the hospital for detail information and reservations.